Ways of Raising Moral Children
Ways of Raising Moral Children
Children aren't born good or bad. It's up to us as their parents to raise caring, respectful, responsible children. This is an important part of making sure you're raising moral children. There are several ways in which you can make sure you do this.
Make it a Priority to Care for Others
It's important for children to learn to balance their needs with the needs of others. As such, you need to tell them how important it is to care about other people. To do this you'll want to hold your child to high ethical expectations (e.g. honoring commitments), even when they're unhappy about it. You also want to make sure that your children address others respectfully, regardless of how they're feeling. Make sure you check on this when they're away from home too.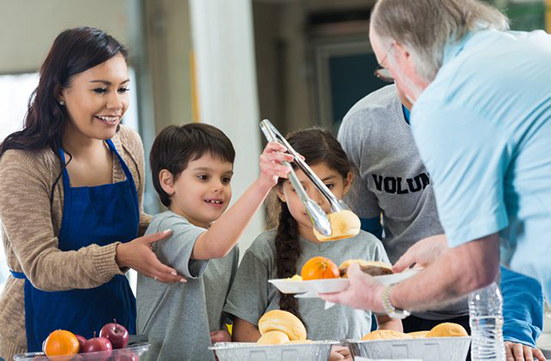 Offer Children Opportunities to Practice Caring and Gratitude
Becoming a good person isn't something that'll happen on its own. Children must practice this and express gratitude to those who show them they care. This will enable your child to be more helpful, generous, compassionate, healthy, happy, and forgiving. To develop this practice and its accompanying attitude your child needs to help around the house, help their friends, and help in their classroom. You shouldn't always reward them for these actions. Instead, only reward uncommon acts of kindness. Have discussions about acts of kindness and justice too.
Help Expand Your Child's Circle of Concern
While children commonly care about their families and friends, you want to challenge them to also care about people who are different from them or live in another country. It's important for them to also understand how their decisions don't only affect themselves, but those around them too. This is why you must encourage your child to be friendly and grateful to everyone whom they interact with, especially those who are vulnerable.
Teach Children to Manage Their Destructive Feelings
Negative feelings often overwhelm a person's ability to care for others. While children need to know their feelings are okay, they must also learn productive ways of coping with them. Help your child learn deep breathing techniques to use when they're upset so they can then express their feelings in a way that's both helpful and appropriate.
Education plays a large role in children's lives since they spend so much time in school. This is why it's important to choose a school who can help you raise moral children. With this in mind, you should check out Country Club Montessori School in Mansfield, Texas.