How Hands-On Learning Can Give Your Child an Edge
How Hands-On Learning Can Give Your Child an Edge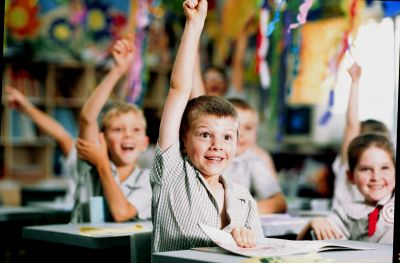 Every parent wants to see their child have the best opportunity at success. What's more, parents are more and more becoming aware of the importance of giving their children every advantage early on in life. If you, like many parents, are considering ways you can help your child grow and develop, one thing to consider is placing him or her in a program that provides plenty of opportunities for hands-on learning.
Learning Styles for Children
There are a number of ways that people learn. From observing others (known as "visual learning"), to reading about something in a book or listening to a teacher (known as "auditory learning"), to becoming engaged and learning by doing, different methods are most effective in different circumstances.
For children, one of the best ways to learn is by doing, or "tactile" learning. Hands-on learning gives children the chance to do more than just sit and listen to a teacher; rather, the child is provided with the opportunity to really engage with the material.
What is Hands-On Learning?
Hands-on learning is a method of teaching intended to reach children who are "kinesthetic" learners. A child who is a kinesthetic learner is one who needs movement in order to fully understand the subject matter. An example of this would be a child who is able to feel and manipulate various kinds of matter as opposed to simply learning about it in a book.
Here at Country Club Montessori School, we are excited to provide your child with a wide range of hands-on learning experiences. We understand some of the unique challenges that you face as a parent today, and we have tailored our classes to reach those kids who just don't seem to respond to other methods of instruction.
We are proud of our reputation as one of the leading schools in the Mansfield, Texas area. And we know that we must continue to work hard to continue earning the trust and approval of the parents of our students. As such, we are continually reviewing and innovating our teaching style to ensure that we are providing your children with the best learning environment possible.
If your child is one who needs hands-on learning to thrive and excel, you have come to the right place. We are here to help you provide the best opportunities for your child. If you have any questions, or to come visit us, please contact us. We look forward to helping your child become everything he or she can be!