Values All Young Children Should Have
Values All Young Children Should Have
Do you worry about your child making the right decision as they grow up? Most parents do, but there are things that can be done to lessen your worries. Giving your child the ability to understand values and morality can go a long way towards them making the right choices in life. Here are some values that you can give your young children to help them have the most solid foundation for adulthood possible.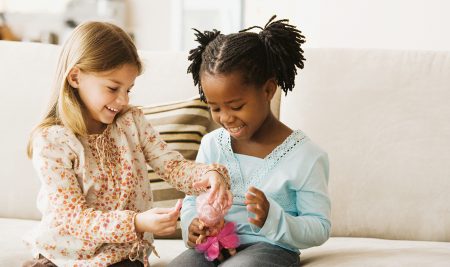 Values Children Can Understand By Age Five
Honesty is a very important value, and children can begin to understand it at a very early age. The more you can lead your children towards making honest decisions by example, the more they will respond in kind when you ask them about their decisions. While they may still make the wrong choice now and again, instilling this value early can give you a better sense of peace later in life, and give them the ability to be confident in their own decision-making process.
Trying to help children consider each other and the feelings of others is difficult. However, parents can give their children this value by making sure to have conversations about emotions. Ask your child what they are feeling and make sure to label the emotions with them. When they do something wrong to another, make sure you talk about the other person's feelings with labels as well. Consideration is an important value that will become even more important as they grow.
Justice is a little more cloudy, but also a great value for young children. They may not understand the term justice or its full definition, but they do understand right and wrong. As parents, you can help teach them this as they grow. Just make sure you are also giving them the opportunity to make right anything they did wrong, so they understand justice also means putting an action towards making the situation better, not just apologizing.
Where to Get an Education with Values
If you want a bit of assistance in helping your child understand values and morality at a young age, then consider putting them in an environment that instills values all day long when you are at work. Here at Country Club Montessori School, we serve the families of Mansfield, Texas, while helping children learn the value of being a good person with all the decisions they make, day in and day out.