The Importance of Play in Children's Learning and Development
The Importance of Play in Children's Learning and Development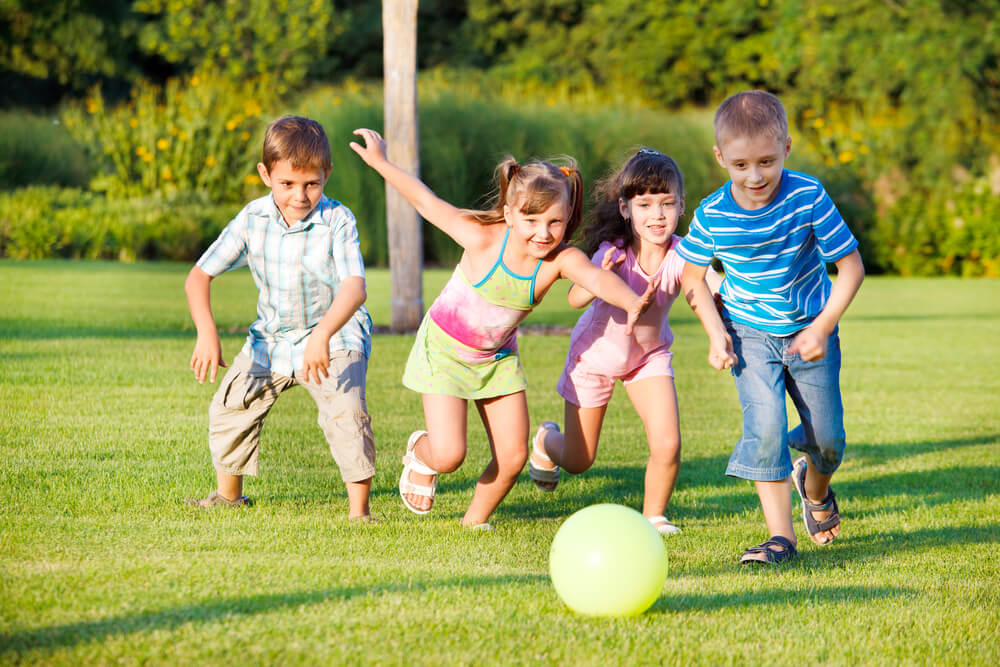 As your child grows and develops, one thing that you must be certain to do is provide him or her with plenty of time to play. Playing is much more than something that a child does for fun; rather, it is a vital part of a child's development. Here is more information on this important activity.
Some of the Benefits of Giving Your Child Ample Play Time
When a child plays, he or she uses his or her imagination to craft an entire world. But the benefits of play don't stop there: playing lets a child work on hand-eye coordination, motor skill development, and cognitive and emotional skills.
As children play, they develop skills that will go with them into late childhood, the teen years, and even adulthood. It is on the playground where many children learn vital problem-solving skills, and it is on the playground where many of them first begin to fully develop their ability to make decisions and evaluate the various outcomes.
In addition to helping a child's own development, playing helps him or her to learn how to interact with other people. The other children on a playground play an important role in the development of a child's ability to talk with people, reason and negotiate, and even empathize with others.
Further, playing helps a child deal with stress. Parents are well aware of the role that stress plays in their own, adult, lives. But many of them do not stop to consider that a child has stressors as well. By playing, children are able to naturally relieve stress, leading to better over-emotional, psychological, and physical health.
In addition, children who spend adequate time playing quickly learn to develop self-confidence in their own abilities and decisions. This attribute transfers to every other area of a child's life, leading to children who are confident and comfortable with their decisions.
We Know the Importance of Play
At Country Club Montessori School of Mansfield, Texas, we know how important it is for your child to engage in regular play as part of his or her development. That is why we make sure to give each child plenty of time each day in both structured and spontaneous play settings.
If you are considering bringing your child to us, we think you will be very impressed with our facilities and the opportunities for play that we give your child. At Country Club Montessori School of Mansfield, Texas, we care about your child, so give us a call today.