Montessori Schools Follow A Child's Lead
Montessori Schools Follow A Child's Lead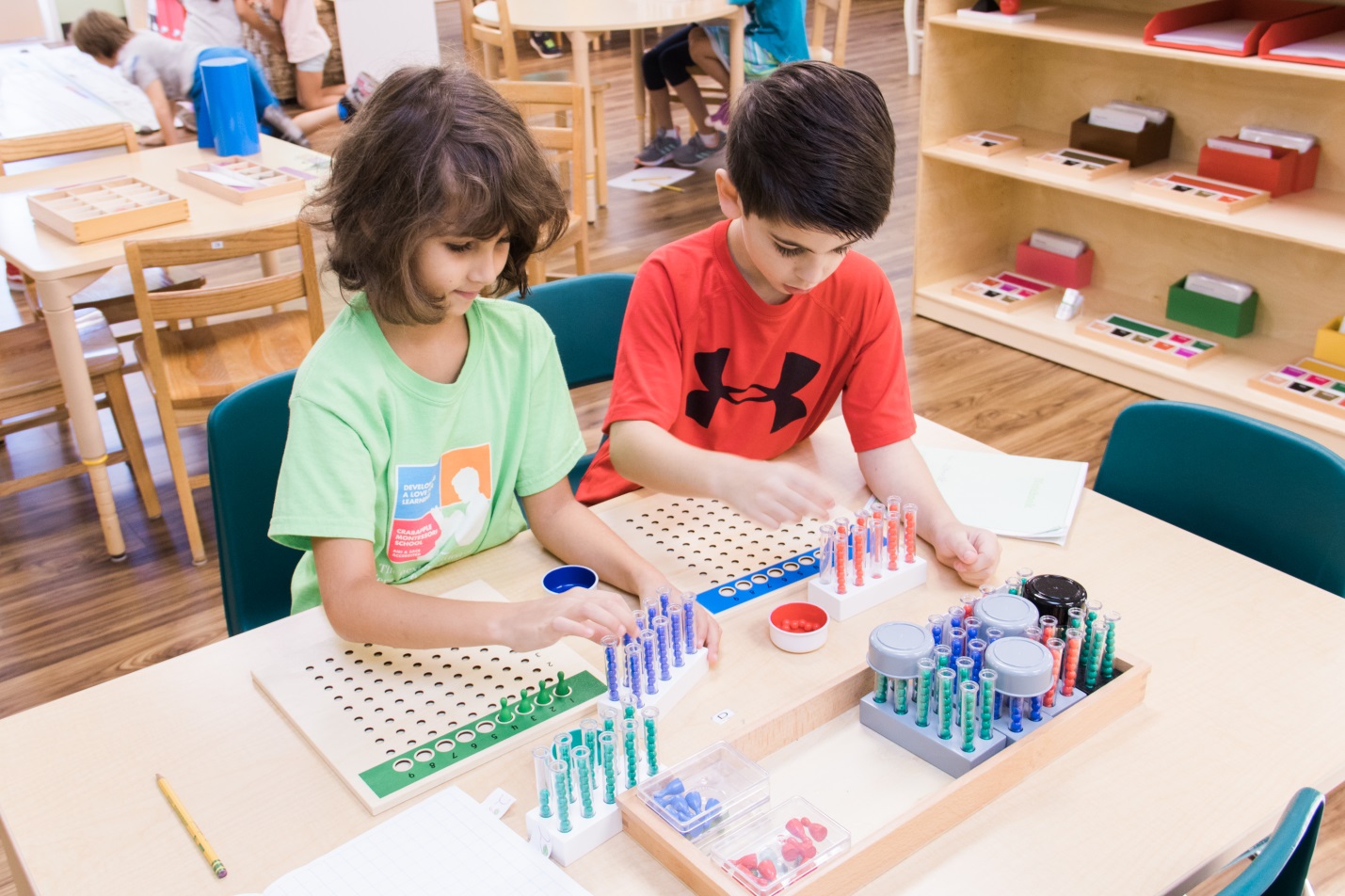 The Montessori Method is one that promotes socialization, respect, solidarity, and independence for children.  The teacher still provides guidance and leadership in ways that promote healthy intellectual growth and development, but the child is able to make decisions based on learning interests. The learning environment of a Montessori school is one that is prepared for the adaptability to the lead of a child rather than a teacher.
A Teacher's Direction
The job of a Montessori teacher is primarily to observe the child and his/her needs.  The teacher offers the child opportunities with a purpose that allows them to work intelligently while servicing him or herself in the small community of the classroom.  The teacher's goal is to intervene as little as possible, not to interrupt the child's development.  In the Montessori environment, the child can act and think for him or herself, while the teacher helps him or her develop inner discipline and confidence.  This environment allows a child to develop and learn in their own way, promoting self-growth and learning.
A Child's Lead
An important part of childhood development is being able to adapt to the environment.  A Montessori school allows a child to give meaning to the world around him/her and allows a child to develop him or herself in relation to the world.  According to Maria Montessori, the Montessori method takes into account four "Planes of Development", which are different evolutionary periods.  The first plane is when a child absorbs.  This is from birth until about six years old.
During this plane, the child absorbs both good and bad information from the environment around him or her, including language and culture.  The second plane, lasting from ages 6-12, is when the child becomes rational and is able to use imagination and abstract thinking.  The third plane is when a child, ages 12-18, develops a humanistic mind and is able to learn ways of contributing to the world.  The Montessori method of schooling applies these planes of development to the methods used to encourage a child's learning.  It allows the child to participate in his or her own creation, learning styles, self-esteem building, and much more.
Dr. Montessori developed the Montessori method to recognize the evolutionary needs of each and build a learning environment favorable to each stage of development.  This method allows children to construct themselves in the world, which allows them to develop a sense of self.  If you would like more information about how a Montessori school may benefit your child, please contact Country Club Montessori School at 817-473-8585.  We are located in Mansfield, TX.