The Importance of Offering Several Solutions to Any Problem
The Importance of Offering Several Solutions to Any Problem
Problem-solving skills are important to include in a child's education.  We utilize problem-solving skills all throughout life.  In general, problem-solving skills can be applied to many different types of situations.  It is also true that no two situations are the same; therefore, there may not be just one solution.  A Montessori environment promotes exploration and independent problem-solving.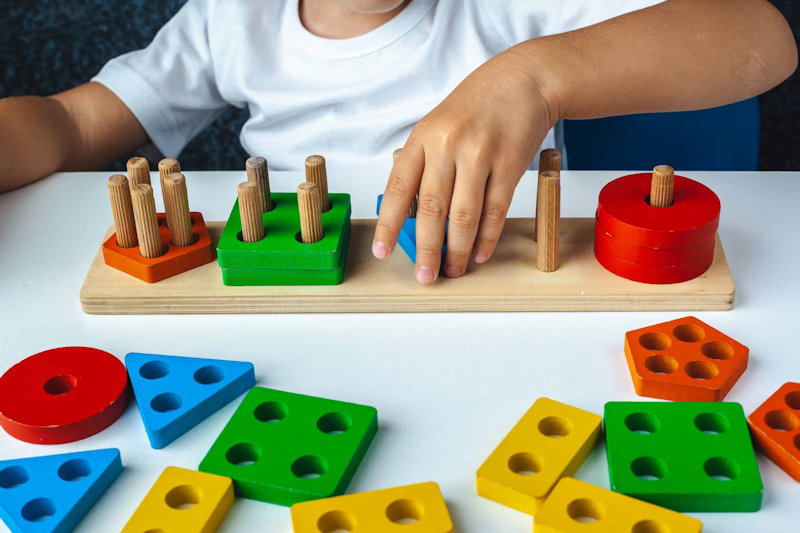 This means that children are encouraged to solve problems in a way that works with the given situation and explore other solutions that may be appropriate.
The Montessori Approach
The Montessori Approach is a child-led approach with a goal of allowing children to identify and solve problems independently or with guidance.  Traditional schools may offer solutions to students rather than providing them the opportunity of developing their own solutions.  The Montessori Approach recognizes that one solution may be adequate for one child but not another.  Each child is independent and may benefit, learn, and experience in different ways.  The Montessori approach aims to guide children to increase their ability to think through problems and potential solutions.  The Montessori education includes the teaching of problem-solving skills through activities that provide multiple solutions.  The activity may challenge children to find any solution that works, which allows them to enhance creativity in their learning.
Problem Solving in a Montessori Environment
Montessori teachers strive to help children identify the root of the problem rather than offer a generic solution that will solve the problem and disappear.  This method encourages children to recognize their adaptability and environment rather than changing themselves to fit into it.  Allowing a child to find his or her own answers promotes independence and self-confidence.  They are not alone when a problem arises. However, they also are not relying on someone else to fix the problem for them, increasing problem-solving skills and a higher level of thinking ability.
Problem solving in a Montessori environment may include adjusting the environment rather than the behavior of the child.  A child may learn that he or she can use a pillow if they are uncomfortable, rather than getting up and moving to another activity.  A child may learn to compromise with another child rather than identifying who is more deserving.  Not only do children learn to problem solve in their environment, but they are also given the opportunity to learn problem-solving skills through activities and play.
It is important for children to learn how to find their own solutions when others cannot provide solutions for them.  It is rare that there is one and only solution to a problem, so the goals is to allow children to learn how to find different solutions rather than "the right answer" to a problem.  If you are interested in learning more about problem solving in a Montessori environment, please call us at Country Club Montessori, located in Mansfield Texas, at 817-473-8585.