At the Community of Hope Campus in Mansfield, we look forward to developing a strong and positive relationship with you and your child. We believe that communication between parents and our staff is essential to fully meeting your child's needs.
The Children's Academy / Community of Hope Campus in Mansfield, Texas is proud to provide a nurturing, Christian daycare  environment filled with warmth and encouragement.
Our developmentally appropriate programs support imagination and a natural love of learning.
Our programs, combined with our skilled, trained staff allow your child's physical, social, emotional, and mental development to progress smoothly and naturally.
Christian Based Mansfield Child Care for Your Child.
The Children's Academy / Community of Hope Campus offers Christian Based pre-school for children ages 6 weeks to 5 years of age.
The Children's Academy / Country Club Montessori offers Montessori pre-school and Private Kindergarten for children ages 6 weeks to 6 years of age, both locations are located in Mansfield, TX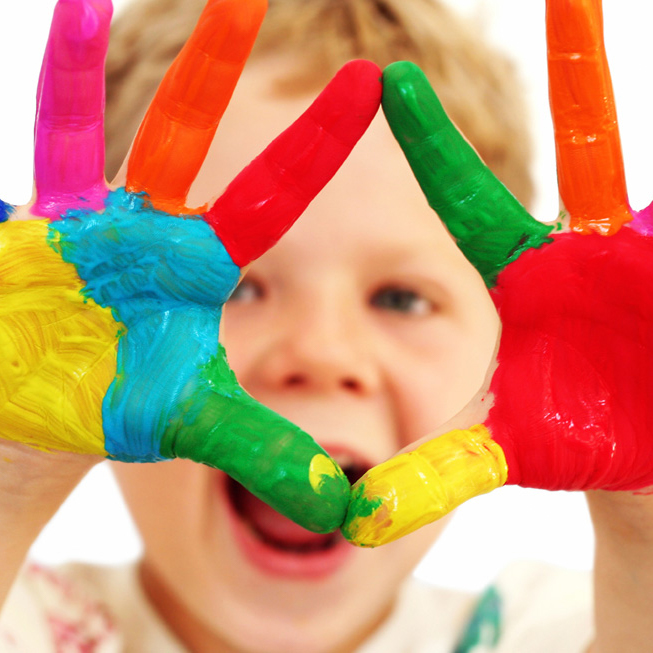 Our Private School Teaching Curriculum & Mansfield Child Care:
At our Mansfield Child Care Center, we use the Christian based Pinnacle Curriculum. This approach offers the children a child orientated environment, positive discipline techniques and stress-free learning.
The program teaches the children independence, self-control, confidence and basic Christian principles, values, and morals.
Spanish, music, art, and Bible are taught in all regular classes.
The school does not promote any specific church doctrine.
Though most of our students are from Christian families we do have some families that are Jewish, as well as; Muslim.
Our Private School & Mansfield Child Care Program:
Our Mansfield Child Care program offers low child teacher ratios, snacks served in the mornings and afternoons, and nutritious well-balanced lunches served daily.
All classes have planned weekly activities.
We have a professional career minded staff, ongoing staff development programs, and an employee tuition reimbursement program for additional college classes.
For Mansfield Daycare Parents:
We offer a monthly newsletter, special annual parent activities and many holiday events.
Mission Statement for Mansfield Daycare:
Our mission is to provide a child centered, educational program that will honor God in a high-quality Christian based environment that benefits both our children and our parents.
Personal Philosophy of Mansfield Daycare:
I will respect myself as well as others.
I will respect their bodies, their minds, their works, and their personal goods.
TCA in Mansfield, Texas is a member of the Texas Licensed Child Care Association
The Children's Academy Mansfield Daycare and Private School was founded in 1983. There are two locations, both in Mansfield, Texas.
Bring Your Child and Visit One of Our Daycare / Child Care Centers Today and ask about our "Free Friday Promotion"