Preschool at The Children's Academy – Mansfield
To enter the Pre-School Class, your child must be a minimum of three years of age and be completely potty trained.
The Pre-Kindergarten Class has children three, four, and five years of age.
The Pre-K class is designed to be a three-year classroom modeled after the Montessori Philosophy and Curriculum.
What is Montessori?
The Montessori system today is among the most popular and well-accepted models in children's education. The system has gained widespread recognition throughout the US with an increasing number of parents opting for it, leading to a growing demand for Montessori-based schools. This translates to an attractive business proposition for parents and professionals wanting better options for their children.
Are you new to Montessori? Do you want more for your children? There can be significant differences between one Montessori school and another.
The mission of Country Club Montessori is to foster the development of the whole child through the creation of dynamic learning environments. Our staff is committed to supporting children's highest academic potential and encouraging their growth as they become independent, responsible, and productive members of the community.
We believe children should be inspired by their good work, not by rewards. This creates a lifelong love of learning. As self-inspired learners, our students possess a strong conviction and power of the heart, with mind and body working together.
Our aim is to empower children by maintaining a unique balance of freedom and responsibility. These early experiences create a joy of learning that lasts a lifetime. We invite you to come see why we are the trendsetters in educational childcare!
Preschool at The Children's Academy – Mansfield
The Montessori Curriculum is child centered allowing the material and teachers  to teach different levels in the same classroom.
The benefit for younger children is they are able to learn much faster as they are exposed to more advanced concepts. The older children have an opportunity to develop leadership and teaching skills, in addition to; learning new concepts.
Children are given the freedom to choose the order they would like to complete their individualized work plan as long as they follow the classroom rules.
The Pinnacle Curriculum is also used in the Pre-Kindergarten Classrooms.
Spanish is taught three days a week, Bible Stories twice a week, art three days a week, and music two days a week.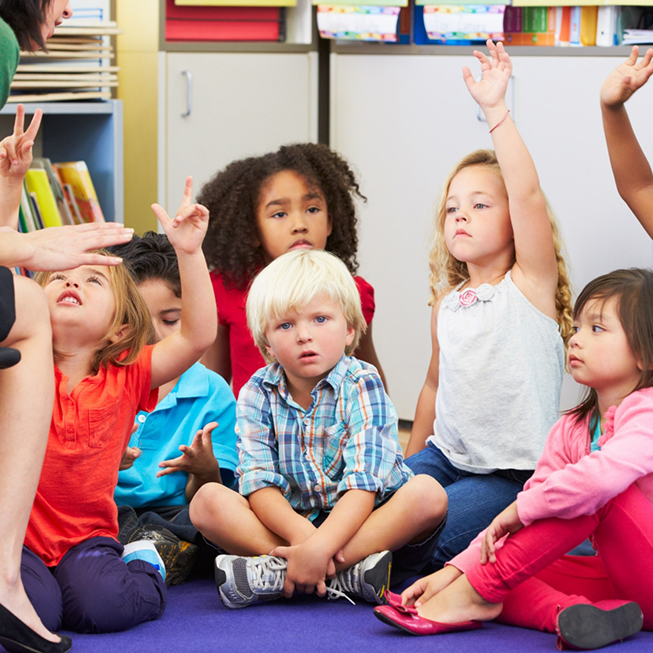 See what some of our parents say about us!
TCA is an excellent environment for your child. The staff is professional and friendly, but more so they are genuinely loving and caring. It's like dropping your child off with family.

The infant room has been great. The teacher (Tia Barb) is amazing. She treats the babies like they are her very own. She makes sure to communicate any milestones and gives constant updates. Definitely recommend if looking for infant care.

Kara S

Great daycare! My grandchildren LOVE their teachers. Our last experience with a daycare was less than favorable. The Children's Academy is the best out there!!! Thank you very much!

Benjamin T
Listed below are recent Montessori Resources for you to review:
Preschool Mansfield TX